This Week in Children, Youth, & Families
**There are activity bags for children in the Narthex for in-person worship. Children's Church will be phased-in to in-person gathering over the next two months with our full programming returning in September.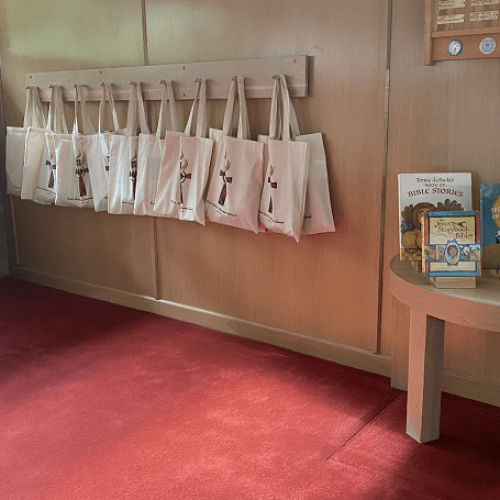 July
In-person: activity bags for children with bulletins located in the Narthex at the back of the sanctuary
Online: we will continue to host children's chapel virtually at a new time: 10AM on Sunday mornings.
Sunday July 25th 4th-6th Grade Lesson:
4th grade to 6th grade
Kids will read the weekly chapter which is presented at a clear, elementary reading level, complete the helpful activities within, and discuss with an adult at home! 😊
As always, this curriculum can be done by students by themselves or done in tandem with pre-taped videos led by Megan (above) that students can do on their own time.
August
In-person: outdoor and masked children's time during the 10AM service. We will all gather in the sanctuary and children will be invited during the Gospel procession to join us in the Narthex to gather for outdoor learning. We will return to the sanctuary at the Peace.
September 
In-person: beginning on September 12: Church School for Preschool through 5th graders at 10AM.
Visit the St. Andrew's YouTube channel to view previous Children's Lessons, Sunday Morning Prayer, Contemplative Evening Prayer, Children's Church Lessons, and corresponding bulletins: