The St. Andrew's Book Group will meet Thursday, February 16th at 7:00 p.m. via Zoom  to discuss The Overstory, the 2019 Pulitzer Prize-winning novel by Richard Powers. It tells the stories of 9 different characters and their lives with trees, but as Barbara Kingsolver commented, the real heroes are the trees themselves. Ron Charles(Washington Post) wrote " This ambitious novel soars up through the canopy of American literature and remakes the landscape of environmental fiction." Please join us! Contact Laurie Stewart at lkstewart@att.net and Kelli Jayn Nichols at lilachouse@comcast.net for the Zoom link.
St. Andrew's weekly Finger Labyrinth Walks continue during Lent every Thursday at 1:30 pm on Zoom. This is a fabulous way to relieve the stresses that are occurring during our stay-at-home time. Come join us!
Peace and Health,
Donna Hawkins
Veriditas Certified Advanced Labyrinth Facilitator
Walk for Peace and Solace – dgh
Here are the finger labyrinths for you to print:
Chakra Vyuha Labyrinth
Medieval Labyrinth
Celtic Triple Labyrinth
Our parish labyrinth, Failté, is out in the fresh air. Feel free to go and walk it whenever you have the time. Just remember if you are not with members of your household, consider masking up and keeping physically distanced.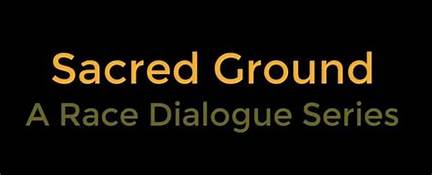 Offered multiple times per year, Saint Andrew's is now doing the "Sacred Ground" curriculum! The Sacred Ground is a race dialogue series that is thoughtfully designed for our current times. It is designed to challenge our ideas about race and racism, while also creating a respectful and meaningful dialogue with one another. We will spend time walking through the history of race in the U.S as a way to understand our current racial climate. It holds the vision of beloved community as a guiding star – where all people are honored and protected and nurtured as beloved children of God, where we weep at one another's pain and seek one another's flourishing. I invite you to come alongside us on this journey as we seek growth in our racial dialogue, while also seeking the flourishing of all people.
This class is a ten-week course.
For more information about the next available class, or to sign up for the class, please email The Rev. Rebecca Kirkpatrick. We are looking forward to journeying and growing with you.