The St. Andrew's Book Group meets on selected Thursdays at 7:00 p.m. via Zoom  to discuss great books. Please join us! Contact Laurie Stewart at lkstewart@att.net and Kelli Jayn Nichols at lilachouse@comcast.net for the Zoom link.
We're taking a break in August and will regather September 21st at 7:00 p.m. (Zoom meeting) to discuss Sunset Song, by Lewis Grassic Gibbon. This novel was twice voted Scotland's favorite book—so perhaps it needs no other endorsement. It's about a rural woman, Chris Guthrie, who must give up hopes of education and stay in a traditional farming life, only to find the traditional ways changed by WW1. One reviewer called Chris "one of the great female protagonists of 20th century literature." Nicola Sturgeon (former Scottish First Minister), writes "It tells a story of a Scotland that, in some senses, is no more—and yet, in others, still lives in the hearts of each and every one of us."  
St. Andrew's weekly Finger Labyrinth Walks continue every Thursday at 1:30 pm on Zoom. This is a fabulous way to relieve the stresses occurring in daily life. Come join us!
Peace and Health,
Donna Hawkins
Veriditas Certified Advanced Labyrinth Facilitator
Walk for Peace and Solace – dgh
Here are the finger labyrinths for you to print:
Chakra Vyuha Labyrinth
Medieval Labyrinth
Celtic Triple Labyrinth
Our parish labyrinth, Failté, is out in the fresh air. Feel free to go and walk it whenever you have the time. Just remember if you are not with members of your household, consider masking up and keeping physically distanced.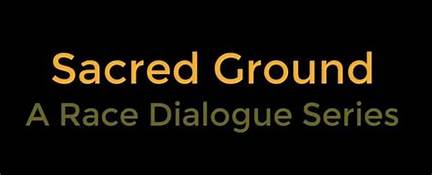 St. Andrew's will be hosting the Sacred Ground curriculum this coming fall. Sacred Ground is a race dialogue series that is thoughtfully designed for our current times. It is designed to challenge our ideas about race and racism, while also creating a respectful and meaningful dialogue with one another. We will spend time walking through the history of race in the U.S as a way to understand our current racial climate. It holds the vision of beloved community as a guiding star – where all people are honored and protected and nurtured as beloved children of God, where we weep at one another's pain and seek one another's flourishing. You are invited to come alongside us on this journey as we seek growth in our racial dialogue, while also seeking the flourishing of all people.
Starting on October 1st, St. Andrew's will be offering the eleven-week "Sacred Ground" curriculum on Zoom. The class will occur on Sunday nights from 6-8pm. Questions? Please contact meganm@saintandrewsseattle.org