St. Andrew's is offering several faith formation opportunities virtually since we cannot meet in person at this time.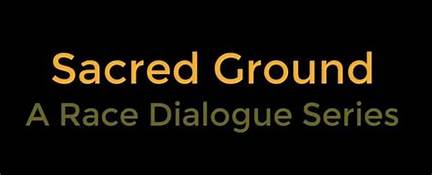 Offered multiple times per year, Saint Andrew's is now doing the "Sacred Ground" curriculum! The Sacred Ground is a race dialogue series that is thoughtfully designed for our current times. It is designed to challenge our ideas about race and racism, while also creating a respectful and meaningful dialogue with one another. We will spend time walking through the history of race in the U.S as a way to understand our current racial climate. It holds the vision of beloved community as a guiding star – where all people are honored and protected and nurtured as beloved children of God, where we weep at one another's pain and seek one another's flourishing. I invite you to come alongside us on this journey as we seek growth in our racial dialogue, while also seeking the flourishing of all people.
This class is a ten-week course.
For more information about the next available class, or to sign up for the class, please email Megan McInnis at mcinnism@spu.edu. We are looking forward to journeying and growing with you.
Becoming the Story We Tell: Small Group Bible Study for Lent/Eastertide
Lent is a time for delving deep into the life of Jesus through studying Scripture and praying together. We invite you to join one of our small group Bible studies via Zoom during Lent each year, in preparing our hearts for Easter. The groups will be reflecting together weekly on the Gospel reading for the coming Sunday and praying for one another. They will also be gathering during the season of Easter to reap the full rewards of our renewed engagement in Christ, crucified and risen. 
WOMEN IN THE HEBREW BIBLE AND LABYRINTH MEDITATION:  BEGINNING SEPTEMBER 15, 2021, 11AM ON ZOOM

  This Fall 2021, we will be studying and discussing the women mentioned in the Hebrew Bible.  So often, the only understanding of these women has been as "Helpmates, Harlots and Heroes*".  (Helpmates, Harlots and Heroes by Alice Ogden Bellis, WestminsterJohn Knox Press, 2007).  It is not necessary to get the book, I will lead some of the discussions from it and you will get all you need.  EVERYONE IS WELCOME TO JOIN US.  We are blessed to again have Donna Hawkins, leading out Labyrinth Meditation.  She also is the leader for the Zoom set up.  So it you have any problems with Zoom contact Donna; and contact me regarding the Bible Study.  Rev. Pat Eustis pateustis@gmail.com
If you are interested in joining the bible study, please email Donna Hawkins at busybeedgh@gmail.com.
The Labyrinth at St. Andrew's
St. Andrews weekly Finger Labyrinth Walks are continuing in 2021.  Every Thursday at 2 pm.  This is a fabulous way to relieve the stresses that are occurring during our stay at home time. Come join us!
Check your most recent email from the parish to find the zoom link, meeting ID, and password to join a virtual finger labyrinth walk every Thursday at 2pm.

Email Donna Hawkins at Busybeedgh@gmail.com for the zoom link or for more information.